Pharmaceutical industry
Pharmal manufacturers have many regulatory challenges: to manage the many chemicals they are using, to track the volume of imported and exported substances, to assess and prevent risks, to track incidents and accidents, to keep prevention plans up-to-date, to manage waste, to inform and train their workers, sometimes to author compliant Safety Data Sheets (SDS), and many others.
In most cases, the efficient management of the information flow between, on one side, their suppliers, and, on the other side, their workers and customers is a critical success factor.
eSpheres is a spin-out of Solvay, a major chemical manufacturer in the world. eSpheres managers and consultants cumulate decades of experiences in HSE Information management.
Our services: SAP EH&S Maintenance, SAP EH&S Support, SAP EH&S consulting, our Specialities and our Tools are complementary means and offered to all sectors using or producing chemicals.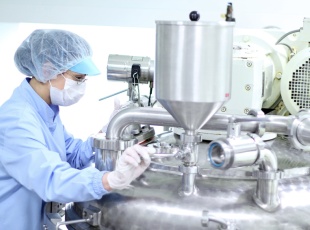 The information flow suppliers -> user -> workers and customers is a key element for the safe use of chemicals. This is the core competence of eSpheres.