Electronic and Semiconductor Manufacturing
Like the other downstream-Users, the Electronics and Semiconductor Manufacturers has to be compliant with a lot of regulations for their manufactured products. A large part of the required information would be expected from their suppliers as sourcing of raw-materials or semi-finished products that are embedded in their final products.
Amongst other regulations, the "Conflict Mineral" regulation, also known as the 2010 Dodd-Frank Act (Section 1502 of the US law), forces companies using gold, tin, tungsten and tantalum to make efforts to determine if those materials came from the Democratic Republic of Congo (DRC) or an adjoining country and, if so, to carry out a "due diligence" review of their supply chain to determine whether their mineral purchases are funding armed groups in eastern DRC.
This regulation forces manufacturers to audit their supply chains and report conflict minerals usage in their products.
The assessment of the "Conflict Mineral" not depends only on the primary source of purchasing, but need to be assessed far away in the up-stream of the supply chain.
In order to facilitate such a huge work, the electronic Industry as massively joint the CFSI (Conflict Free Sourcing Initiative) program. The target of this program is the assessment of the so-called "Smelters" that seem to be important nodes in the extended supply-chain. These are identified as the most relevant companies that could be in direct contact with suppliers of minerals, for amongst them some are provisioning themselves in zones of Conflicts.
eSpheres consultants helps you to optimize your SAP solution to deal with "Conflict Mineral" challenges. Using a mix of SAP EH&S/Product Safety and SAP PP/PLM/MM, we combine:
information of the Bill of Materials (BOM) and Bills of Specifications (BOS), extensions of the specifications in the SAP EH&S/PS specific developments. to assume the calculation for all relevant products that are involved at any stage of production.
The assessment of the purchased materials of suppliers based on the smelters that they are relying on is another key feature.
eSpheres is a spin-out of Solvay, a major chemical manufacturer in the world. eSpheres managers and consultants cumulate decades of experiences in HSE Information management.
Our services: SAP EH&S Maintenance, SAP EH&S Support, SAP EH&S consulting, our Specialities and our Tools are complementary means and offered to all sectors using or producing chemicals.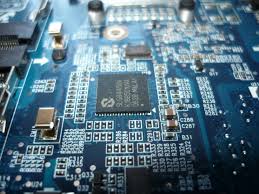 Conflict Mineral regulation joined ROHS as a major regulatory challenge for the Electronic Industry. The information flow suppliers -> user -> workers and customers is a key element for the safe use of chemicals. This is the core competence of eSpheres.