Assessements and audits for SAP EH&S processes
You want to assess the performance of your SDS Authoring process ?
You need advice for a more efficient use of SAP EHS ?
You spend too much time (and money) to author your SDS with SAP EH&S ?
You doubt to correctly use the expensive Regulatory Content you buy for SAP EH&S ?
eSpheres has developed an genuine SDS Authoring Reference Model to identity the strong and weak areas of your authoring process. It helps our experts to structure the assessment and to provide concrete advice for quick wins.
The "SDS Authoring Reference Model" by eSpheres
Inspired by the Supply Chain Operation Reference Model and by decades of experiences with many SAP EH&S users, our SDS Authoring Reference Model organises SDS authoring operations in 5 areas:
Plan: to organize and plan operations
Source: to collect and manage input data from various sources (internal and external)
Author: to manage data and to author SDS documents (including classification, computations, validations)
Deliver: to distribute data and documents to "consumers" (customers, other applications, ...)
Enable: to maintain the physical and software "infrastructure" that enable the other operations
You want to benefit from this model to improve your processes: contact us
Do you want to contribute to the improvement of this model, merging your own experiences ? You are welcome, contact us for more information.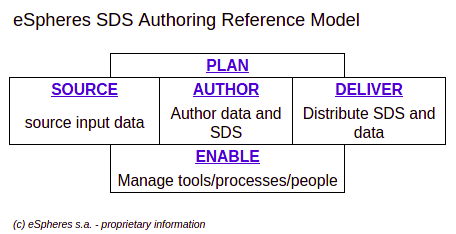 The eSpheres SDS Authoring Reference Model classifies the activities in 5 areas.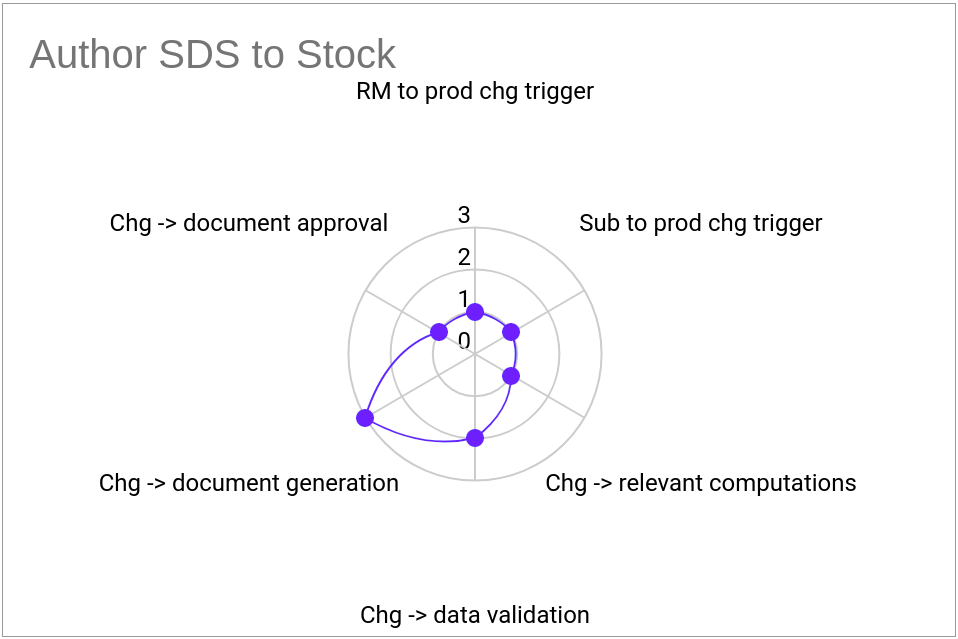 The assessment results are presented as text and radar charts.