Smart-documents for SAP EH&S
You need specific documents, views or overviews of SAP EH&S data ?
You want to easily combine data of several value assignment types in the same view ?
Comparing Asia-Pacific and E.U. Classifications in the same table or compiling all documentation texts stored anywhere in your property tree becomes easy.
Smart-documents for SAP EH&S is an innovative solution by eSpheres to quickly generate on-line EH&S views, reports or documents with data of one (or more) products:
product name, cas nr, ... (identifiers)
H-phrases, classification, flash-point, ... (characteristics/property of any value assignment types)
supplier name, change documentation, ... (anything stored user defined texts)
components
assigned materials1
identifiers, characteristics and (user-defined) texts of any component
(NEW) sales quantities, (SOON) inventory quantities
on
with interactivity or not.
Smart-documents can also be generated automatically in the background and periodically sent by email directly to target users.
Business cases
Classification data
Display on the same view the main classification data of all "classification" related Value Assignment Types, for all regions of the world.
The table is interactive, using check-boxes you select the validity areas you want to see (see the first attached screenshot).
Change documentation
You are using user-defined-texts to document your changes. You attach these texts to different value assignments. This is a perfect accurate documentation. But you need Smart-documents for SAP EH&S to get an overview.
The table display all texts for all value-assignments, in the same table (see the second attached screenshot).
UFI and composition documentation
You are assigning UFI2 to your products but you want to report the detailed composition related to each of these UFI. This report combines data of two types, so this is the perfect application for Smart-documents for SAP EH&S, when the other standard tools cannot answer efficiently.
---
Technology
Smart-documents for SAP EH&S is an affordable tool easy to install in your SAP EH&S system.
It uses the advanced XML data extractor developed by eSpheres and HTML transformations3 in order to quickly generate on-line documents or reports4, that can be viewed, printed, converted as PDF, without external server (no WWI, no ABAP programming, no SAP-Script).
The solution is directly integrated in the substance workbench (CG02). The installation is pretty quick (<= 1/2 day) and most documents are designed in hours (vs days for alternatives in WWI or ABAP).
speed
versatility
power (HTM5, jQuery & Bootstrap compatible)
---
You want to know more about this smart solution ? Contact-us to receive personalized info or to get a userid and download our solution description (only for registered users). Looks to our demos.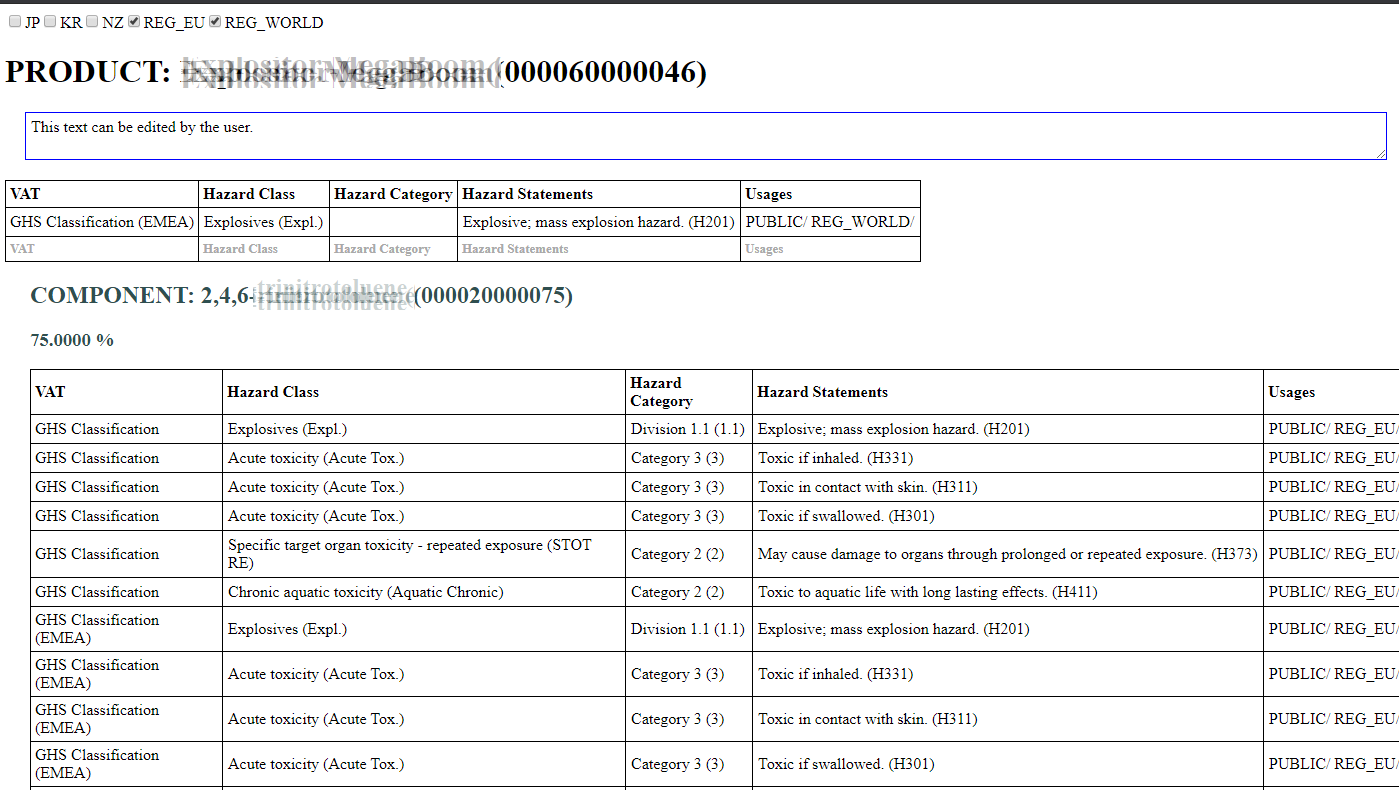 Example of interactive document showing all classification data for several types for a main product and all its components.
(click to enlarge the image)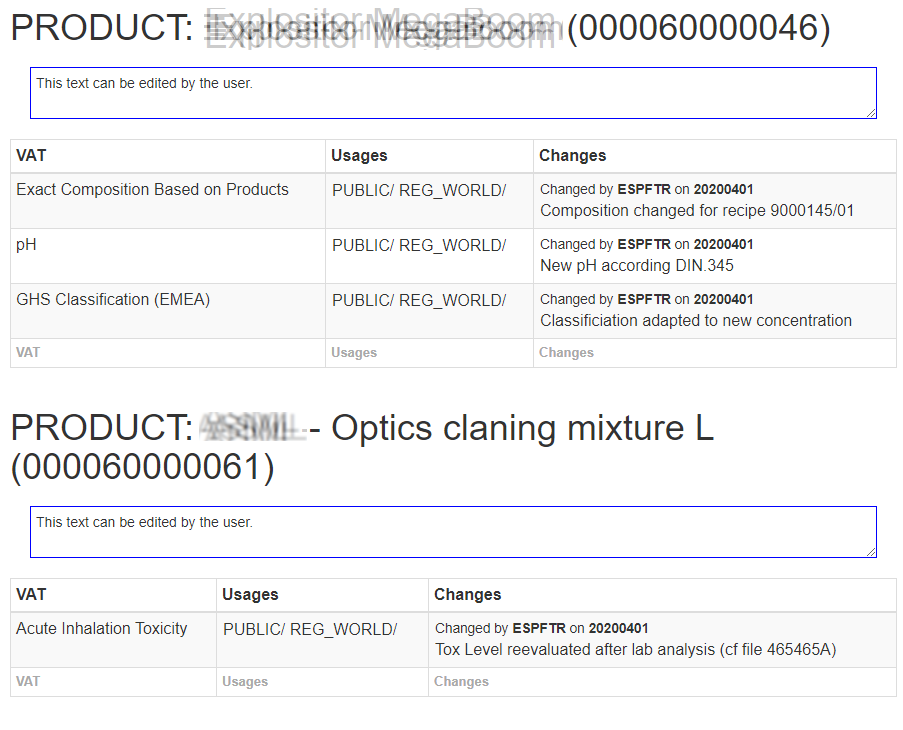 Example of document showing user-defined-texts documenting changes for all value assignments of selected products.
(click to enlarge the image)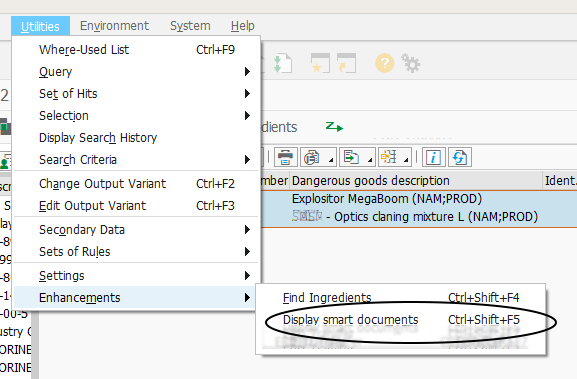 You start Smart-doc's from the transaction CG02.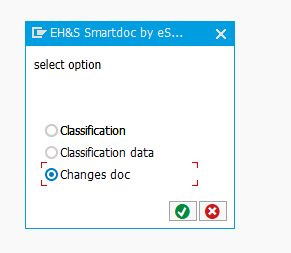 Then you choose the wanted document. Easy, isn't it ?